There is a series of legislative restrictions for departure abroad. Sometimes it is difficult even for adults whereas some specific documents may be required. As for the child, some more additional challenges may arise. The child may gain the full right to departure to the territory of another country only when special permit is available. It is issued by one of the parents or by both parents, when the child leaves the country with a third person. Therefore, the permit for the child's departure abroad must be prepared by qualified specialists. Usually this is done by the notary.
Peculiarities of the permit for child's departure abroad
The respective documents shall be prepared for every child that is leaving the country. Usually, the most important document is the permit for the child's departure. The child may cross the border only on condition that such a permit is available. This document is a consent given by parents (one of them or by both) for the child's departure. All documents are executed according to the standard form. The border guards will not allow the child to cross the border without the respective permit. This document serves as a power of attorney. It is drawn up similarly to special statement.
The significance of the reliable notarial office in this matter can be hardly overestimated. It is essential for accuracy, legitimacy, and correctness of the documents. The permit for child's departure will be quickly prepared by the qualified specialist. The specialist also explain all the key moments and aspects of the document to the child's parents. Consequently, the permit will be accurate and complete.
Correct formulation of permit
There are certain prescribed procedures to follow when leaving abroad with the child. Documents required for the trip are listed in the respective laws and include international passport, available visa, etc. In addition to mentioned above, the permit for child's departure abroad is also obligatory for travelling children. It may be obtained at notary's office at the presence of mother and father. If this is not the case, there are other procedures for drawing up this document.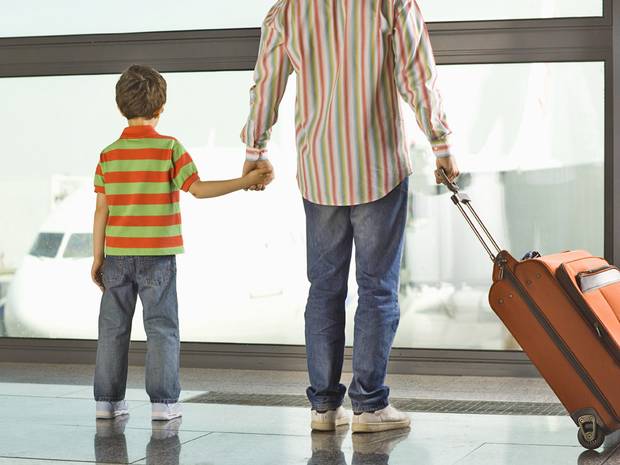 The child may be travelling with a third person when such permit is available. For example, the parents decided to send the child to the summer camp, recreational centre, etc. The respective permits and documents are a must. We can prepare the permit for child's departure abroad. Nowadays, such practice is widely spread in Ukraine. We ensure that documents are drawn up quickly and accurately.